A Vision for the Future
EIT Innovation Community is happy to invite you to the
INNOVEIT Stockholm: Innovation in Higher Education
A Vision for the Future
Stockholm, September 15 2022
On-site event start 08:45 end 15:30
Online event start 09:30 end 13:30
This joint EIT Community event, hosted by EIT RawMaterials, is an integral part of the INNOVEIT Weeks 2022, which will consist of several decentralised events across Europe showcasing how Europe's largest innovation ecosystem offers opportunities for innovators.
The INNOVEIT Stockholm event will highlight the ongoing work of the EIT's HEI Initiative: Innovation Capacity Building for Higher Education, a joint EIT Community activity coordinated by EIT RawMaterials. The programme will feature presentations and panel participation from several of the projects selected for the Pilot Cohort of the HEI Initiative, that launched in July 2021.
This event is in support of the European Commission-funded European Innovation and Technology (EIT), which is Europe's largest innovation ecosystem offering opportunities for innovators at every step of their journey. In the past 10 years, EIT has built Europe's largest innovation ecosystem connecting thousands of partners.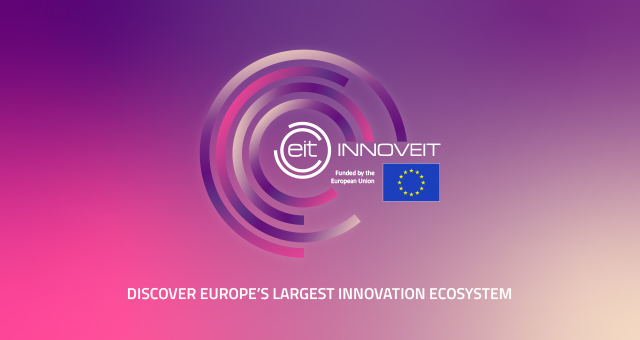 Furthermore, the event will open the conversation wider by inviting key players and thought leaders from across the knowledge triangle (industry, research and higher education) to share their insights into where and how innovation, entrepreneurship and higher education do and should intersect to move closer towards a unified vision for the future of innovation in higher education.
The joint EIT Community event will also offer a platform for the CEOs of start-ups to amplify and hone their messaging and potentially launch new activities and collaborations.
The hybrid event will be organised in Stockholm and will focus on the following areas:
An introduction to the EIT's HEI Initiative and its importance for innovation and entrepreneurship capacity building in European higher education.
The exploration of good practices and methodologies for increasing the innovation capacity of higher education institutions, learned from the EIT's HEI Initiative Pilot Projects.
The HEI Initiative's increasing focus on the areas of Deep Tech and EIT Label for enhanced innovation capacity building.
Join us in Stockholm to learn how to unlock the potential of your university to develop world-class education for future entrepreneurs, by applying for the EIT HEI Initiative funding.
The hybrid event will take place at Moderna Museet, Skeppsholmen, Stockholm. Main entrance: Exercisplan
Online participants: All speeches and panel discussions will be available through an online streaming platform, all details will be shared close to the event date with those registered as online participants. The Interactive world café will not be available for online participants.
Registration and coffee reception

Opening address: Bernd Schäfer, EIT RawMaterials CEO

Live video address: Maria Koleva, Deputy Head of Cabinet for Commissioner Gabriel

Welcome by the EIT and update on the EIT's HEI Initiative: Marian Belko

Keynote address: Riam Kanso

Panel discussion and Q&A

EIT HEI Initiative: innovation capacity building good practices

Interactive world café

Refreshments & networking with EIT HEI Initiative cohort 1 projects
The Interactive world café will not be available for online participants.

Panel discussion and Q&A

EIT HEI Initiative: A glance into the future

Closing remarks – Janis Grevins, EIT GB member

Lunch on a nearby boat