Turning students into aspiring entrepreneurs
Learn how Antonia Christou and Stelios Yiatros from Cyprus University of Technology – lead partner of the Inno-EUt+ consortium − changed the mindsets of young students at their university, turning them into aspiring entrepreneurs. Inno-EUt+ is one of the pilot projects funded by the EIT HEI Initiative.
Could you tell us a bit more about the Climate Entrepreneurship training?
We wanted to come up with a way to further strengthen our consortium's innovation and entrepreneurship capacity. To do this, we wanted to engage the young creative minds of our students, and this is how the idea of the Climate Entrepreneurship training was born.
The content of the training was adapted from the successful ClimateLaunchpad competition − the world's largest green business ideas competition, part of EIT Climate-KIC. We tailored the content to make it suitable for students of all backgrounds. The goal was to teach students a set of entrepreneurial skills, which they can apply in real life if they ever want to start a business.
The trainings were carried out in all of our higher education institutions. In Phase 1 (September−December 2021), we trained nearly 360 students; and up until May 2022, we have trained around 200 more. Overall, around 25 full trainings took place between September 2021 and May 2022.
Most of the students that took part had never thought of entrepreneurship as a career path, so this kind of training was entirely new to them. In the training sessions and bootcamps organised throughout the consortium, we saw approximately a hundred innovative ideas come to life. The students worked hard on developing them and defended them in pitch sessions.
We used the knowledge triangle approach in the delivery of the training, involving partners from research, business and higher education. During the training sessions, researchers from our partners or other stakeholders shared their experiences with the students, while our partners from business acceleration services provided mentoring.
What are some of the key achievements of the Climate Entrepreneurship training?
Thanks to the Climate Entrepreneurship training, students who had no connection with innovation or entrepreneurship learned how to launch a start-up. It was incredible to see how they got involved in the training, their motivation in conceiving innovative ideas, and their excitement in developing them throughout the training modules. Approximately 100 innovative ideas were created, all aiming to tackle real societal or environmental problems.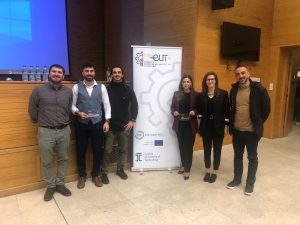 At the end of the training, we were proud to see that even those students who were not comfortable doing an oral presentation, defended their ideas at the pitching competition in front of an external jury. To us, the biggest success was seeing the students proudly pitching their innovative ideas, even though they had never been involved in entrepreneurship before. We saw real start-uppers on the stage that day.
In December 2021, the universities held a local finals pitching competition, where they each chose one winning team. These teams participated in the Inno-EUt+ Student Demo Day in Cartagena in January 2022 where they pitched their idea and represented their university.
Aside from this being an educational experience for the students, we are certain that some of them will grow to be aspiring entrepreneurs with innovative solutions.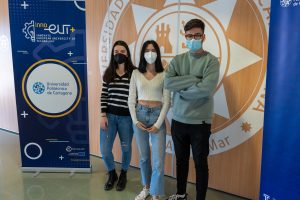 What support did you get in organising the Climate Entrepreneurship training?
The support we received from EIT Climate-KIC was essential for conducting our Climate Entrepreneurship training.
The content of the training was based on Climate-KIC's ClimateLaunchpad competition. Being able to use this content allowed us to focus on delivering the training itself.
We were also lucky to have a certified ClimateLaunchpad trainer in the consortium, which allowed us to quickly apply the content to our seven campuses.
The financial support was also essential, as our project is entirely funded by Climate-KIC through the EIT HEI Initiative. Without this support, none of the training activities would have been possible.
What did participants think about the training?
We've had some lovely feedback from our students.