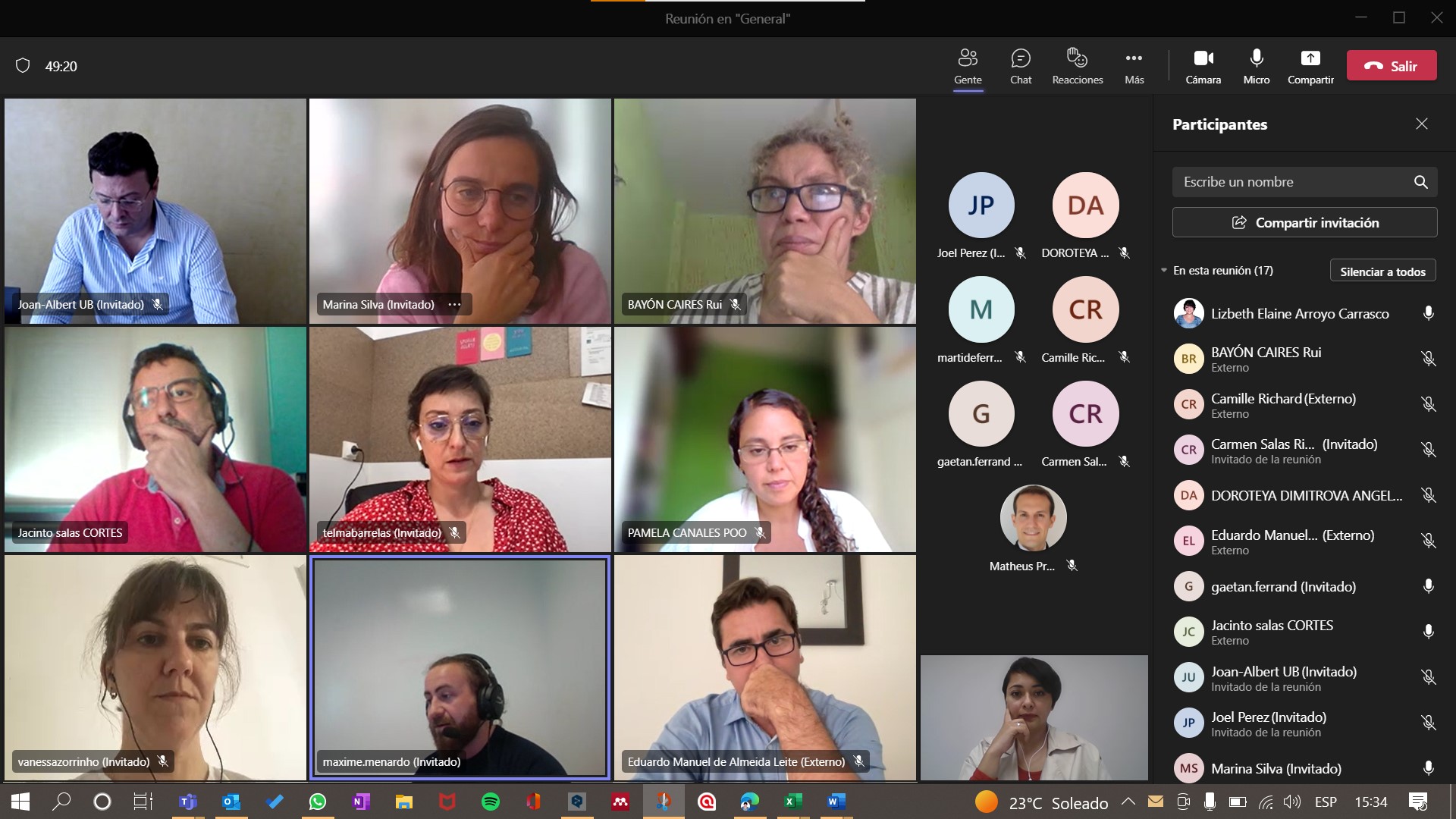 Needs-based acceleration programmes: From academia to HEI's Entrepreneurial Supporting Organisations
Published:
15th March 2023
The ESAP- Entrepreneurship Shadowing Acceleration Program aims to deliver a methodology to support the design of entrepreneurship education programs based on the StartUps' needs. The design methodology pursues creating an international pre-acceleration program for early-stage health sector start-ups by providing the tools to improve start-ups' technological capabilities, support their organisational emergence and develop their entrepreneurial competencies. Meanwhile, we celebrate diversity and inclusion.
The research-based framework of The ESAP is strengthened by the change of logic from "designing from Entrepreneurial Supporting Organization resources" to "designing with the needs of early-stage start-ups at the centre". For a successful implementation of the methodology, HEIs need to understand the main critical constraints early-stage start-ups face without former training or support in innovative product design, organisational emergence and entrepreneurial competencies. Among the benefits of this programme, we highlight the personalised support during their ESAP pathways, development or improvement of their business model or MVP, and application of specific scientific knowledge in the design of their innovation product. At the same time, they develop their entrepreneurial competencies during an immersive experience. In addition, this program's innovative job shadowing approach provides participants with on-the-job training and career development. By shadowing a person doing the job they are interested in (i.e. CEO, CMO, CTO, CFO, etc.), participants learn about organisational culture consolidation, build professional connections, learn practical skills and discover areas to improve.
Context
The TRUE project embraces the diversity of socio-cultural profiles of our entrepreneurial ecosystems. So the programme also feeds into the principle of "ensuring equal opportunities for all entrepreneurs in our communities". We do this by integrating language sensitivity into the programme design. Although it is a joint, international programme, each host institution is responsible for assigning a local coordinator to run the innovation product design sessions in the local language. In contrast, the international mentorship sessions and entrecomp workshops are facilitated by multilingual mentors in the main languages of our entrepreneurs.
Designing entrepreneurship education programmes based on the needs of start-ups requires an inclusive approach. We have learned that embracing the cultural uniqueness of entrepreneurship meaning has made us improve the design methodology and integrate the linguistic sensitivity of the participants. Thus there are regions where the level of English language skills is a barrier to accessing the entrepreneurial ecosystem. Therefore, the best and most important reflection of this best practice is that from the TRUE project, we openly position ourselves towards democratising access to local entrepreneurship ecosystems, ensuring equal opportunities for our entrepreneurs.
Audiences
ESAP is targeted at an inexperienced early-stage audience focused on e-health startups.
Projects
Contact person
Liz Arroyo