Full partners
Universidad de Oviedo (Lead partner)
Spain
Technische Hochschule Georg Agricola
Germany
Hellenic International University
Greece
Banat's University of Agricultural Sciences and Veterinary Medicine "King Michael Ist of Romania"
Romania
Mining and Metallurgy Institute Bor
Serbia
Universidad de Huelva
Spain
Lapin Ammattikorkeakoulu Oy
Finland
Geological Survey of Slovenia
Slovenia
Volodymyr Dahl East Ukrainian National University
Ukraine
Associated partners
Tallinn University of Technology - TalTech
Estonia
Polytechnic University of Timișoara
Romania
Centre Européen de Formation en Energie Renouvelable
Senegal
KTH Royal Institute of Technology
Sweden
ekolive Germany GmbH
Germany
MONOLITHOS Catalysts & Recycling Ltd.
Greece
Cluster Portugal Mineral Resources
Portugal
Chamber of Commerce and Industry of Serbia
Serbia
Chamber of Commerce and Industry of Štajerska
Slovenia
International center for advanced materials and raw materials
Spain
Iberian Sustainable Mining Cluster
Spain
MetaIndustry4, Advanced Manufacturing Cluster of Metal Industry in Asturias
Spain
Cluster TIC de Asturias
Spain
Max. funding Phase 1
€ 300,000
Max. funding Phase 2
€ 900,000
Coordinated and supported by
Project description
The vision of HEI4S3-RM for 2030 will be to develop a novel pathway for entrepreneurial universities by performing research and development. This will accelerate innovation and commercialisation with the involvement and collaboration of a large number of internal/external stakeholders (academic and non-academic staff, as well as students) in higher education institution (HEI) regions.
The new operational framework will be introduced via ecosystem integration labs (EILs), which will be developed and implemented by each participating university (relying on existing infrastructures such as research support offices, incubators' academies, technology transfer offices, and/or other instruments and tools like university-driven chairs and agreements with topic-related companies). The EILs will be tailored based on each university's HEInnovate needs assessment, and will follow the spirit of EU smart specialisation strategy for the mining industry. This will govern the focus of the envisioned innovation and business projects, Talent labs and open innovation and training programmes. As a result, this will motivate each HEI involved to commit to their Innovation Vision Action Plans (IVAP).
Six universities (Finland, Germany, Greece, Romania and Spain), two research transfer offices, or competence centres, (Serbia and Slovenia) and one small and medium-sized enterprise, or strategic and innovation consulting service (Poland), will jointly implement at least six HEI initiative actions. Four other associated HEIs linked to the consortium (Estonia, Romania, Sweden and Senegal) will increase significantly the impact of the HEI4S3-RM actions. Additionally, a wide variety of other associated partners will collaborate with the HEI4S3-RM knowledge triangle.
This enables a realistic IVAP to reinforce the innovation capacity building of Europe, aiming for long-term sustainability and circular economy approaches. The project's results will contribute to the strategic objectives and missions of at least three EIT Knowledge and Innovation Communities (KICs): EIT Digital, EIT Climate and EIT RawMaterials, including the vision of the EIT Regional Innovation Scheme.
To further develop and strengthen innovation capacity, HEI4S3-RM defines four long-term strategic priorities:
provide expertise and resources to turn ideas into value to foster smart and sustainable specialisation in EU regions;
empower and support HEI4S3-RM innovators to bridge the gaps within the knowledge triangle and HEIs;
enhance entrepreneurial education to enable learner-driven innovation;
link smart specialisation and open innovation to connect regional and local ecosystems with pan-European networks.
Project coordinator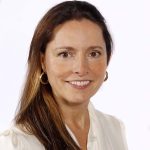 Ana Suárez Vázquez, Director of Employability and Entrepreneurship, University of Oviedo (contact)
Project website
Project timeline