Full partners
Technische Universität Graz (Lead Partner)
Austria
Politécnico de Leiria
Portugal
Academy of professional studies Sumadija, Serbia, (ASSS)
Serbia
Associated partners
European Crowdfunding Network AISBL
Portugal
European Professors of Industrial Engineering and Management
Austria
DDL - Delft Digital Learning, Unipessoal Lda.
Portugal
Max. funding Phase 1
€ 350,000
Max. funding Phase 2
€ 400,000
Supported by
Coordinated by
Project description
The EU, once a technological power, has fallen behind in terms of investing in R&D and innovation. The EU spends less on research and development compared to the US, China, Japan and Korea, and the difference is particularly marked among countries within the EU. Only a minority of EU Member States achieve the target research ratio of 3% of the nominal GDP.
The problem is not only about spending, but also culture and regulations. European entrepreneurs are more risk-averse and have less access to capital compared to their counterparts in the US and China. The EU also struggles with fragmentation, with different regulations, taxes, and industry standards that hinder cross-border investments. To regain its place as a technological leader, the EU needs to increase R&D spending, challenge cultural attitudes towards risk, reform regulatory frameworks, and offer financial incentives to those who invest in R&D.
In this sense, entrepreneurship education in HEIs is essential for fostering innovation in today's knowledge-based economy. HEIs are well positioned to unlock the entrepreneurial potential of deep tech talents due to their proximity to factors of production, such as knowledge and access to promising entrepreneurs.
The Project partners from Austria, Portugal, and Serbia aim to tailor innovative programmes for deep tech talents, focusing on the health and manufacturing fields, which fit the consortium Smart Specialisation Strategy (S3) base of all three regions, and are also some of the fields where Europe is still competitive but lacks an appropriate level of innovation (new knowledge in the market).
A comprehensive offering of entrepreneurship learning opportunities has a positive impact on students' intention to engage in entrepreneurial activities. The Project entrepreneurship education programme conceptualises entrepreneurship as a life skill with broad applicability, taught through hands-on approaches which are different from traditional management education. Students who receive this programme will acquire not only business knowledge, but also essential skills and attitudes like creativity, initiative, and resilience.
Within the EIT HEI Initiative, the HEICE Project aims to challenge deep tech students and academic staff to be more entrepreneurial and improve their capacity to close the gap between research and market. It aims to develop new formats in entrepreneurial education and extracurricular offers that focus on becoming an entrepreneur as a career option in external and internal communication. At the same time, it tackles fragmented entrepreneurship education offerings by creating an ecosystem that allows deep tech talents to both cooperate and compete within the consortium as part of accelerator programmes.
Project coordinator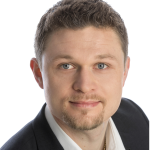 Martin Glinik, Research- and University Project Assistant, Graz University of Technology, Institute of General Management and Organization (contact)
Project timeline